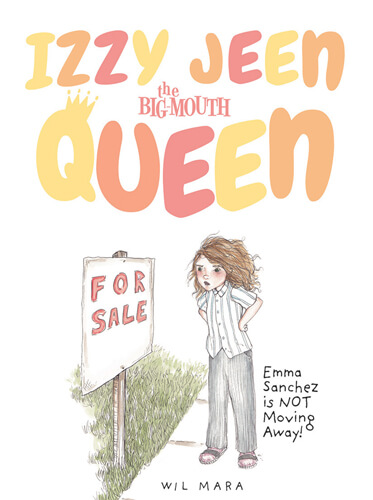 Reading Level: 2–3 • Interest Level: 2–3
Emma Sanchez Is NOT Moving Away!
Available:
September 2022
Specs:
5 1/4" x 7 1/8" • 64 pp., Meet the Characters Infographic, Excerpts from other Books within this Series, About the Author Section, At Level Content
HC ed.:
978-1-9785-9627-6 •
$23.25
|
$17.45
eBook:
978-1-9785-9629-0 •
$23.25
|
$17.45
Paperback:
978-1-9785-9628-3 •
$13.35
|
$11.60
Izzy loves to hang out with her best friends—Emma and Lissa. When Emma tells Izzy that she's moving away, Izzy vows to find a way to keep it from happening. From sneaky phone calls to stealing signs, Izzy will do anything to make Emma stay. But Izzy's schemes aren't working, and Emma only has so many days left in town. Time is ticking on Operation Best Friends Forever.
View Spread