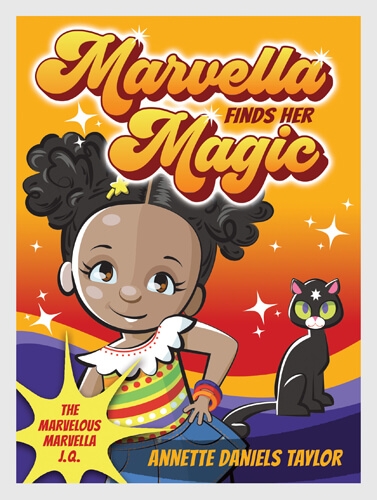 Reading Level: 2–3 • Interest Level: 2–3
Marvella Finds Her Magic
Author:
Annette Daniels Taylor
Specs:
5 1/4" x 7 1/8" • 64 pp., Excerpts from other Books within this Series, Meet the Characters Infographic, About the Author Section, At Level Content
HC ed.:
978-1-5383-8443-5 •
$23.25
|
$17.45
eBook:
978-1-5383-8445-9 •
$23.25
|
$17.45
Paperback:
978-1-5383-8444-2 •
$13.35
|
$11.60
Marvella Juanita Quincy loves her life in Brooklyn. But her parents are getting a divorce and she has to move upstate with her mom. Marvella is miserable in her new school, where she has to deal with bullies like Rocco Laurie. Without any friends to talk to, she makes a wish on a shooting star. Soon, Marvella discovers a new secret power—talking to animals. She's in for one wild adventure!
View Spread