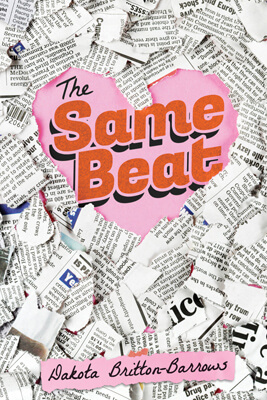 Reading Level: Grade 2 - 3 • Interest Level: Grade 9 - 12
The Same Beat
Author:
Dakota Britton-Barrows
Specs:
5 1/2" x 8 1/4" • 200pp • Suggestions for Further Reading • Written in Verse • About the Author Section • Hi/Lo Content
HC ed.:
978-1-9785-9568-2 •
$25.80
|
$19.40
eBook:
978-1-9785-9562-0 •
$25.80
|
$19.40
Paperback:
978-1-9785-9560-6 •
$16.35
|
$14.20
Words matter to Teegan. Best Friend. Forever. Future. But nothing seems clear this summer when her best friend leaves for a college road trip and her future plans after high school are nonexistent. Teegan takes an opportunity to go to New York City for journalism camp, where she is assigned to work the same beat as brilliant, complex Marcy. As Teegan starts to fall in love with Marcy, she realizes the need to discover her own voice. Can she find the right words to say how she feels, and the courage to figure out what she wants, before their summer is over?
View Spread