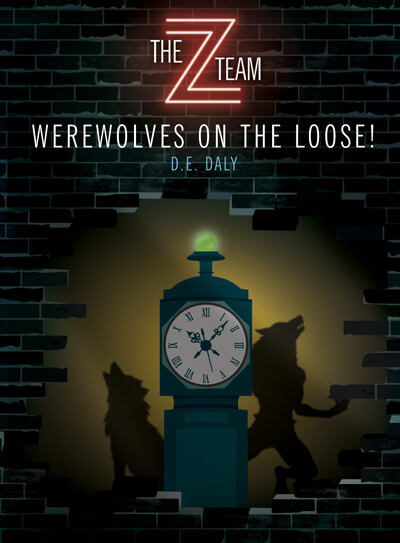 Reading Level: 2-3 • Interest Level: 5-8
Werewolves on the Loose!
Specs:
5 1/4" x 7 1/8" • 64 pp, Suggestions for further reading, Spot illustrations, Maps, Excerpts from other Books within this Series, About the Author Section, High/Low Content
HC ed.:
978-1-5383-8194-6 •
$23.25
|
$17.45
eBook:
978-1-5383-8297-4 •
$23.25
|
$17.45
Pbk. ed.:
978-1-5383-8193-9 •
$13.35
|
$11.60
Chloe gets a new dog and notices that it stands outside every night howling at the moon. Her dog isn't the only one in town that has started doing this, and some of the howls are coming from the old railroad station. What's worse is that the boys on the football team who always hassle the Z Team start acting really funny. Almost like...werewolves! The Z Team has a new case to crack.
View Spread