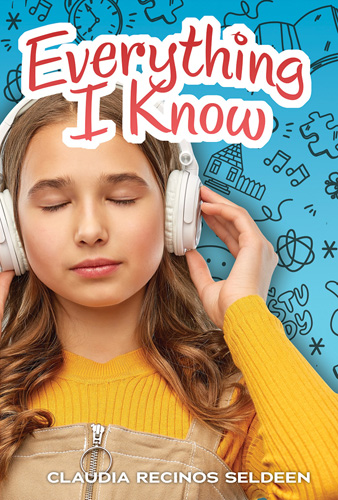 Reading Level: Grade 2 - 3 • Interest Level: Grade 9 - 12
Everything I Know
Author:
Claudia Recinos Seldeen
Specs:
5 1/2" x 8 1/4" • 200 pp. • Excerpts from other Books within this Series, Written in Verse, About the Author Section • High / Low Content
HC ed.:
9781978596764 •
$25.80
|
$19.40
eBook:
9781978596788 •
$25.80
|
$19.40
Pbk. ed.:
9781978596771 •
$16.35
|
$14.20
Mia's world crumbles when she finds out she has to move across the country. Mia's autism makes it hard to handle new situations. She struggles to relate to strangers and to make new friends. Everyone at Mia's old school was familiar with her autism. But life at her new school is different. Kids don't understand Mia's behaviors and needs. All her life, Mia has coped by relying on the familiar. She's made routines that get her through each day. But in this new city, her routines fall apart. How can Mia survive when she's so far away from everything she knows?
View Spread