May is Mental Health Month and, as young adults are one of the groups most widely affected by mental illness, it is imperative to have literature that can help them not only understand others, but feel understood themselves. Here are some of our favorite titles to open up the discussion on difficult subjects and, hopefully, help to #endthestigma.
Little Pills by Melody Dodds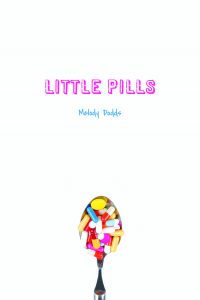 Seventeen-year-old Charlotte Navarro never asked to be anyone's hero. If you're a hero, your sister isn't supposed to hate you. And you're definitely not supposed to get hooked on Gramma's painkillers. Even so, Charlotte's sister's friend Mia looks at her like she's some sort of hero. As Charlotte starts taking pills more and more, she has to question how it could hurt herself and others, even Mia. Is it a harmless habit or a dangerous addiction? Little Pills is an intimate portrait of addiction sure to resonate with teens who are struggling with a similar issue or know someone who is.
Knights of Suburbia by P.A. Kurch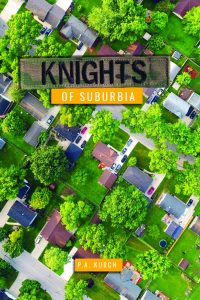 Life was supposed to be better after the war. Seventeen-year-old Henry Knights knows different. When his older brother, Simon, returns from overseas a changed man just as his father decides to run for public office, all of their lives are turned upside. Within days, his brother's PTSD quickly spirals out of control. Caught in chaos, Henry wants to help his brother deal with his unseen wounds, but doesn't know how.
The Same Blood by M. Azmitia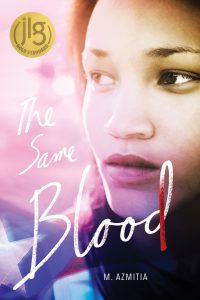 Twin sisters Elena and Marianella couldn't be more different. Marianella goes out of her way to actively participate in their Puerto Rican culture, whereas Elena is embarrassed by their traditions. Until Marianella takes her own life not long after their fifteenth birthday. As Elena mourns her sister, she tries to live her life without the limitations and rules Marianella set for her. When her life spirals out of control, Elena realizes the depth of her roots and grapples with the guilt of not helping her sister before it was too late.
What If? by Anna Russell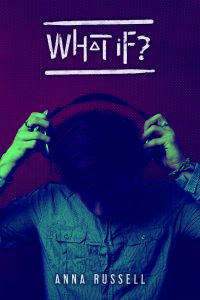 Josh Baker isn't sure why his brain tells him to do things that other people don't need to do: checking his locker again and again, counting cracks in ceilings, and always needing to finish a song, for starters. He is a talented drummer, a math genius, and he knows everything about rock and roll. Yet, he knows his problems have the power to hurt his family and make him fail at school. When Josh is diagnosed with OCD, it's a blessing and a curse. Can he overcome his thoughts, or will they break him?
Visit west44books.com for more great YA and middle grade fiction!