Most writers and designers appreciate when a word or phrase has a double meaning, and getting that meaning into book cover art can help attract a casual browser's attention among crowded library shelves. Annette Daniels Taylor's newest verse novel, Shoot the Storm, is intense and explores the dual meaning of the word "shoot" in the life of the novel's protagonist.
Aaliyah is a star basketball player thanks to her dad, Boogie-G. But after she sees her father killed on the park basketball courts, she becomes consumed with revenge. She makes a deal with Land-Lord, a gang boss who promises to find her father's killer and arrange for his death in exchange for an unknown favor.
Cover designer Tanya Dellaccio says, "I felt like the cover really needed something that represented Alliyah's struggle and how she overcame it. To me, the basketball court represented where her struggle started, but it's also where she learned to accept everything."
West 44 Books editor Caitie McAneney adds, "I think the cover perfectly portrays Aaliyah's journey through grief. Her first attempt to honor her father's legacy leads her down a dark path– until she almost loses sight of her dream. Basketball is Aaliyah's salvation in many ways."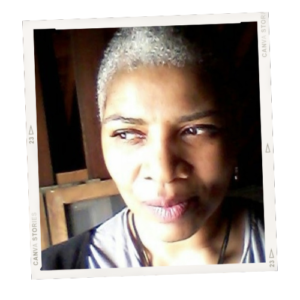 Readers may know Taylor's previous work from West 44 Books, Dreams on Fire, a verse novel about a teen with an incarcerated father and an estranged drug-addicted mother who tries to fit in at a prestigious private prep school. Also a
multimedia artist, Taylor works in many disciplines—including poetry, performance, filmmaking, playwriting, and vocals—to tell her stories. A veteran teaching artist, Taylor leads writing, performance, and media workshops in various learning institutions and community organizations.
Since a cover never reveals the whole story, read Shoot the Storm to find out how far Aaliyah will go to honor her father's legacy and risk everything she's ever worked for in her life and on the court. Shoot the Storm is available February 1.