Learning inductive reasoning is a key skill for upper elementary and middle school students. Unlike deductive thinking, which requires confirmation of fact and results in a conclusion that is either true or false, inductive reasoning allows for original thought as students develop explanations for the patterns they observe. Strong inductive reasoning skills are more essential than ever, as spotting and reckoning with fake news and alternative facts can be difficult.
Mystery stories are a fun way for tweens to observe inductive logic. The best mystery novels forgo deductive reasoning in favor of inductive reasoning. This is true for the genre's most famous character: the great Sherlock Holmes is consulted on crimes and in the process usually upsets the police's deductions.
Discover some hi-lo mystery stories from West 44 Books for your favorite tweens: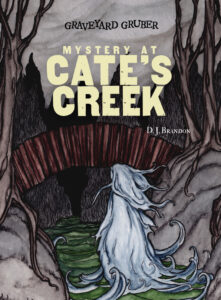 When Graveyard Gruber discovers a locket buried along Cate's Creek, his scalp tingles…a sure sign of ghostly involvement! At the history museum, Graveyard learns of the creek's history: a diphtheria outbreak, an abandoned settlement, and a tragic drowning. As the mystery of the Cate's Creek ghost gets muddier, Graveyard Gruber wants to keep investigating. But is this one mystery that's too dangerous to solve?
Browse this book and see a sample page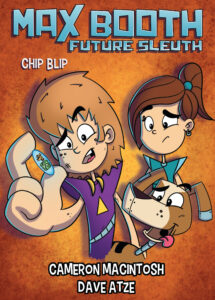 Max and Oscar are given a pet ID microchip to identify. A rice-sized electronic device, Max has never seen anything quite like it. Using an ancient library book scanner, he obtains a reading from it. It's a mysterious code, with the Bluggsville City logo beside it. Max and Oscar uncover the identity of the dog it was assigned to and are determined to find out why the chip was never implanted. Oscar, smitten by the dog in the photo, is especially eager. When their hunt lands them at a pound for robo-dogs, they resolve to set the dogs free. Little do they know the chip is transmitting their location details to forces that threaten their own freedom.
Browse this book and see a sample page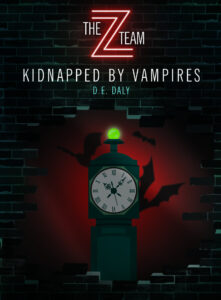 The Z Team is pretty sure nothing else is coming out of the old railroad station, and they're ready to retire. However, when people start going missing in town, the Z Team gets back together to fight their next challenge—vampires!
Browse this book and see a sample page
The mysterious disappearance of a friend's precious charm sets sassy and savvy sleuth Alana Oakley on the warpath. But Alana quickly realizes that having Attitude with a capital "A" isn't enough to solve the case. She invokes her savvy self to duel with the military-inspired Coach Kusmuk, dodge the over-exuberant Nurse Cathy, and deal with her impulsive and accident-prone mother, who is one click away from internet-dating a mass murderer! The biggest mystery of all: What spectacular disaster will her mother have planned for her birthday this year?
Browse this book and see a sample page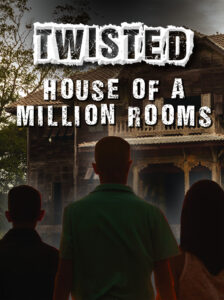 Three friends go against their parents' wishes and enter the old house that's been sitting abandoned on the edge of town for over a hundred years—and quickly realize getting back out isn't simply a matter of turning around.
Browse this book and see a sample page