Two new additions to West 44 Books' elementary collection.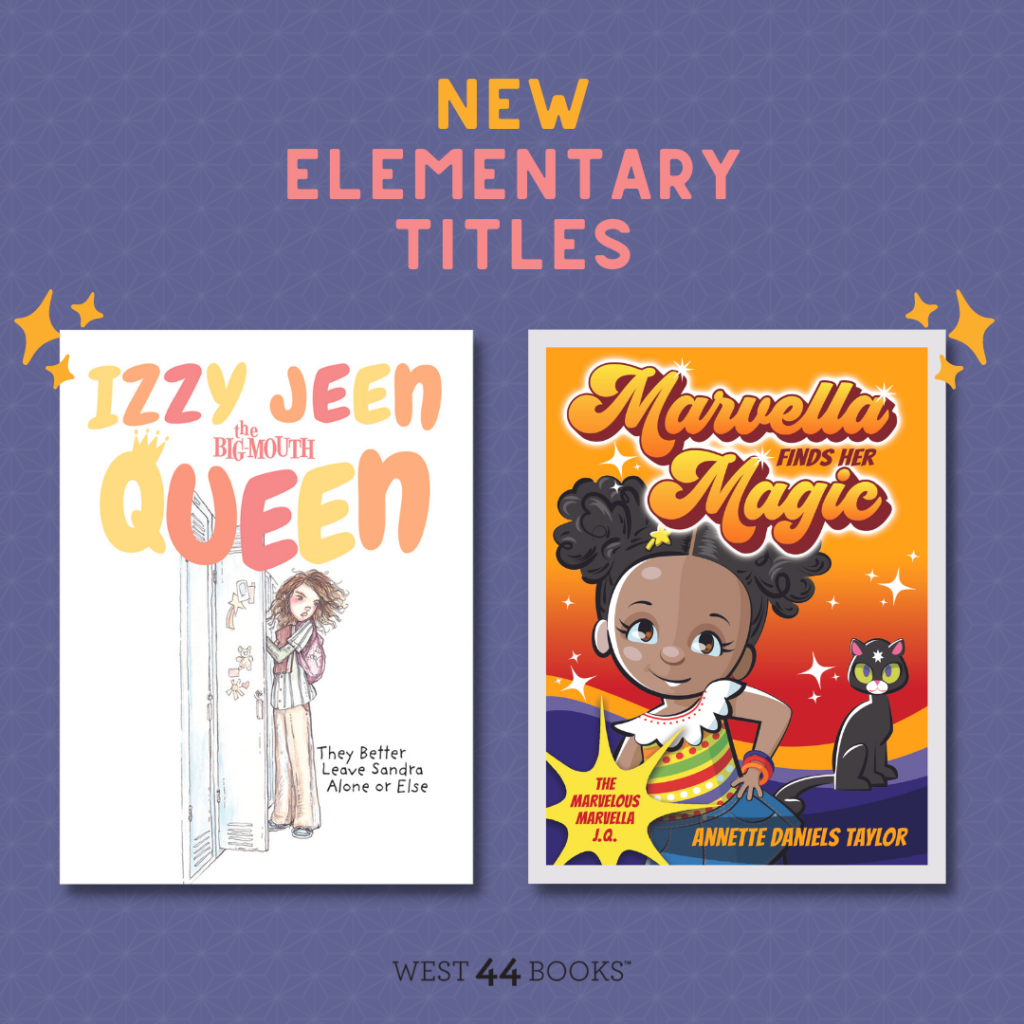 The fourth installment of Wil Mara's Izzy Jeen the Big-Mouth Queen series, as well as Marvella Finds Her Magic, the first installment in a newly emerging series from Annette Daniels Taylor, have hit the shelves!
The newest Izzy Jeen installment, They Better Leave Sandra Alone or Else  finds Izzy befriending Sandra Hashimoto, a new classmate who just moved from Tokyo, Japan. When Izzy discovers that kids are targeting Sandra with hurtful notes, she's ready for revenge. Izzy sets out to embarrass the kids who were mean to Sandra, but her plans just keep making things worse. How can Izzy find a way to fight for justice if no one will let her fight?

First in The Marvelous Marvella J.Q. series, Marvella Finds Her Magic gives us our first glimpse of Marvella Juanita Quincy. Marvella loved her life in Brooklyn, but soon learned her parents were getting a divorce, and she had to move upstate with her mom. She finds herself miserable in her new school, where she has to deal with bullies like Rocco Laurie. Without any friends to talk to, she makes a wish on a shooting star. Soon, Marvella discovers a new secret power—talking to animals. She's in for one wild adventure!

Find these titles and more at west44books.com