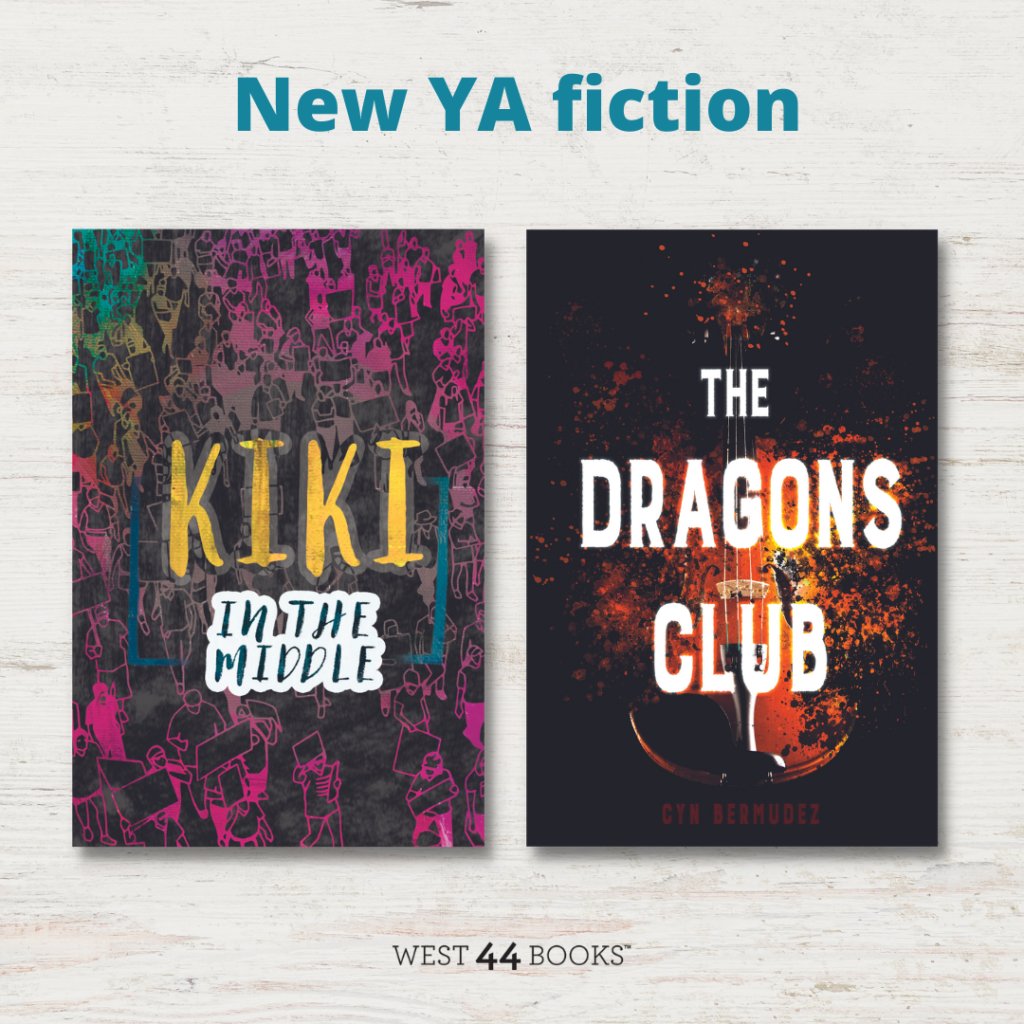 These two new young adult novels-in-verse find their protagonists grappling with family, loyalty, and relationships, all while they struggle to find their own voices. Kiki in the Middle and The Dragons Club provide teen readers with important, authentic stories that center current issues alongside fundamental questions of identity.
Kiki in the Middle, an innovative new novel from Ann Malaspina, brings issues of mental health and police brutality to light in a personal, evocative story. After a man with mental illness is killed by police, teen artist Kiki joins her friends on a protest march, but she's shocked to see protestors with pictures of her own brother, Stavros. Stavros, a police rookie, claims he was defending himself, but the protestors, the media, and Kiki's friends all say he's a murderer who should be in jail. Now, Kiki must decide for herself what she believes.
The latest novel from Cyn Bermudez, The Dragons Club offers a sharp and genuine portrayal of a teen musician grappling with her older sister's drug addiction while learning to define her own identity. When her sister's addiction puts Faith's violin scholarship at risk, she reluctantly joins a teen support group called the Dragons Club. Connecting with the other members soon starts to bring Faith and her music back to life, but as her sister's addiction escalates, Faith must choose between her sister and the life she is trying to build for herself.
Find these titles and more at west44books.com


.