West 44 Books' verse novel The Dragon's Club received a starred review from Kirkus.
When her older sister's drug addiction puts Faith's violin scholarship at risk, she reluctantly joins a teen support group called the Dragons Club. Connecting with the other members soon starts to bring Faith and her music back to life, but as her sister's addiction escalates, Faith must choose between her sister and the life she's built for herself.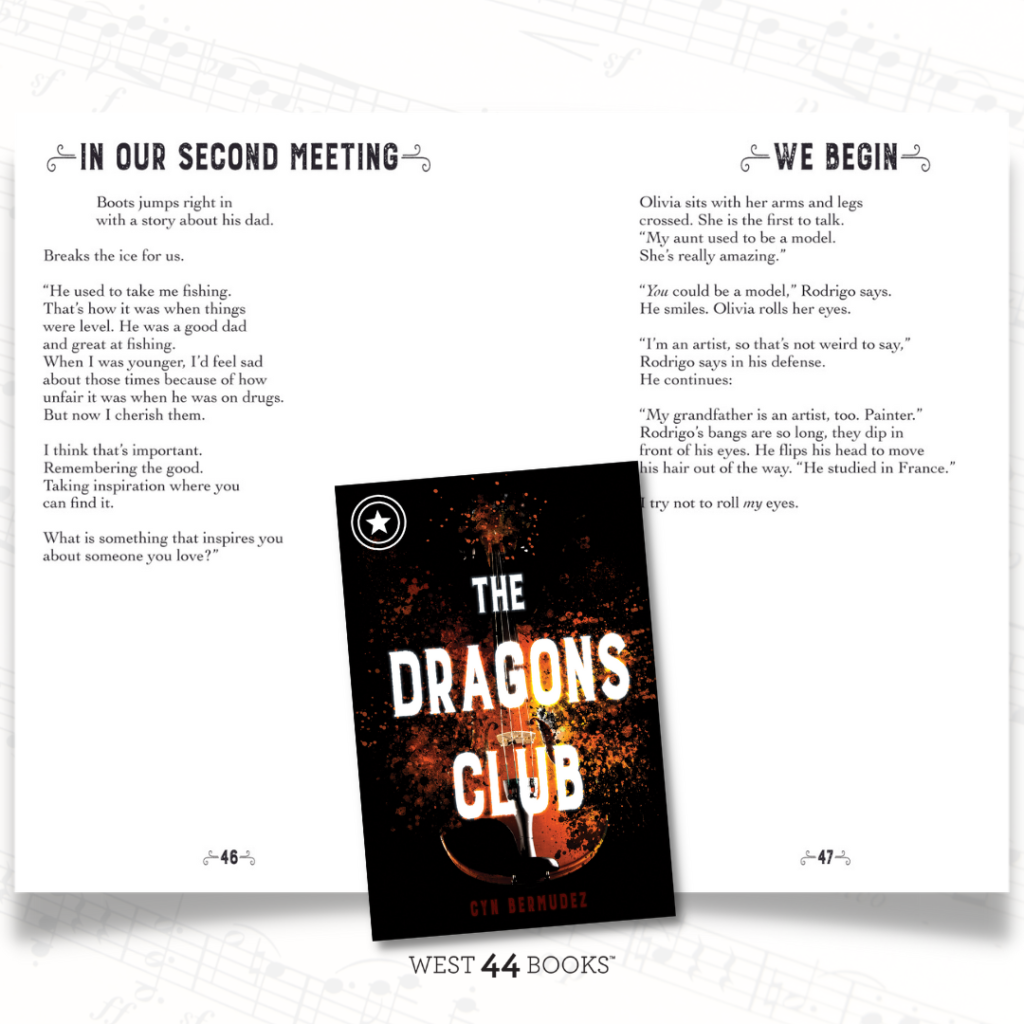 "As her sister's addiction worsens, Faith learns hard lessons about boundaries while finding strength and companionship through talk therapy.
When cancer took their father, Faith and Emma Navarro's mother started working a lot more. Faith is a talented violinist attending a special arts school on a scholarship, but while she was practicing, older sister Emma was partying and is now struggling with a meth addiction. Faith tries to take care of Emma, but missing too much school lands her in the Dragons Club Teen-Speak Support Group. Participation is mandatory for her to remain enrolled. Though Emma is worsening, Faith begins to feel less alone and invisible as she develops the detachment and boundaries she needs. The sessions are therapeutic even for readers; calm, wise teacher Mr. Padilla, or Boots to the kids, threads coping mechanisms, comfort, and advice organically into the dialogue. Razor-thin verse spotlights a quick chain of moments, never landing too long in one place or lingering on the pain, though Emma's situation is portrayed realistically and with clarity. Faith's on-page struggles with anxiety are also no less powerful for their brevity. Any reader who loves a person with an addiction will feel seen, and others will gain much in terms of insight and perspective. Faith's family and Boots read Latine.
Sharp, tender, carefully crafted; highly recommended for both strong and striving readers."(Verse novel. 12-18)"
—Kirkus Reviews
Browse the book, see more information, and purchase for your collection.