Angel Barber's d
ebut title Dandelion Travels is now available from West 44 Books!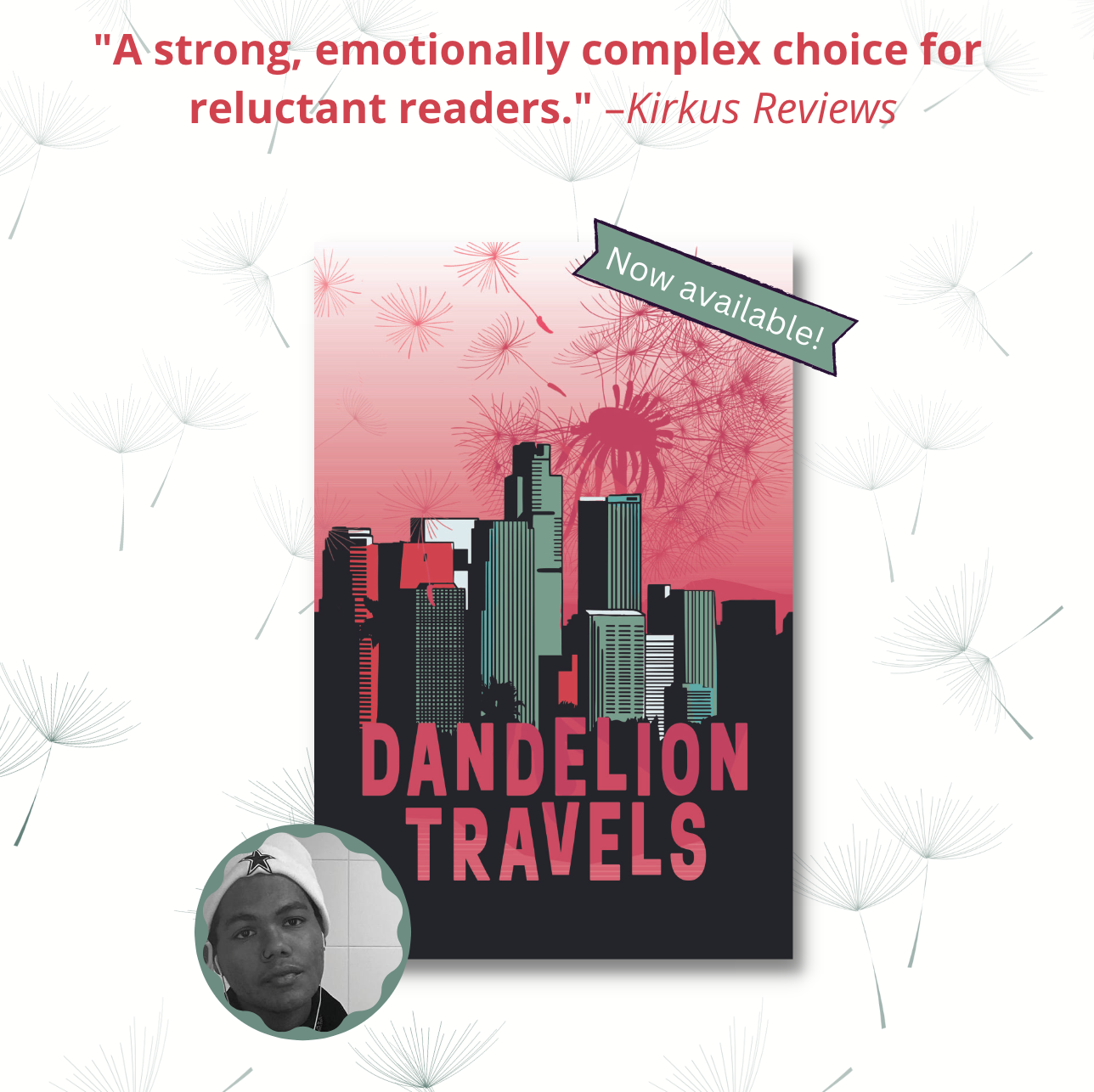 Angel Barber is a 19-year-old author and poet from Buffalo, New York. He has taught youth workshops on novels-in-verse for the Just Buffalo Writing Center, participated in readings in the Buffalo poetry community, and is currently pursuing a degree in television film arts at Buffalo State College. Dandelion Travels is his YA debut.
Describe your debut title in your own words.
Angel: My book is a coming-of-age story about a teenager named Eric Wallace transitioning from childhood to young adulthood. Part of this transition is realizing that the people you've relied on most in your life are fallible, and getting up close and personal with this fallibility. With emerging adulthood also comes stepping into your confidence, no matter how those around you feel about it. With this confidence comes independence, which is something Eric experiences for the first time, learning how something can be so wonderful and terrifying at the same time.
What inspired the idea behind your book?
Angel: My own emerging adulthood inspired certain ideas behind my book, as well as my own realizations of the importance of independence and confidence in yourself.
What do you hope that readers take away from your book?
Angel: I hope readers take away the importance of self-discovery, and not limiting that process of self-discovery to the expectations of those around you.
How did you become interested in writing?
Angel: For as long as I have been able to write I have been interested in writing. I have a plethora of short stories in folders from childhood that I like to read and reminiscence on from time to time. What's most interesting to me about writing is that the crux of your themes does not really change no matter how much time has passed; I can find slivers of my current self throughout all of my past writings, no matter how old these writings are.
What are your favorite books/authors for young readers?
Angel: I have always been an avid reader, and was really into YA when I was younger, specifically dystopian and supernatural novels. My favorite of which was Divergent by Veronica Roth. An author that I think has ideas that would be beneficial for young readers would be Oscar Wilde.